The 2019 Global teacher award winner Br. Peter Tabichi has been conferred the 2020 Ahimsa Award by the Trustees of the Institute of Jainology in London for selfless action and compassion.
The Nakuru based teacher who won the Global Teacher Prize last year, has bagged yet another international award.
The Ahimsa Award is an annual award given by the Institute of Jainology in recognition of individuals who promote the principles of non-violence and compassion. The celebration of the day, also known as Ahimsa day, is often celebrated on October 2, the birth anniversary of Mahatma Gandhi.
Br Peter Tabichi was awarded this year's award by the institute for his compassion in his work to support his students and community. The announcement was made during the 18th Jain All Party Parliamentary Group (APPG) Ahimsa Day meeting online.
"He personifies peace, love and compassion in his work with both his students and his community, and truly represents the message of Ahimsa. We look forward to seeing his ongoing success as well as being a beacon for teachers and community leaders everywhere," stated the Institute of Jainlogy Managing Trustee Dr. Mehool Sanghrajka.
Kenyan teachers 'forced' back into schools despite COVID-19 restrictions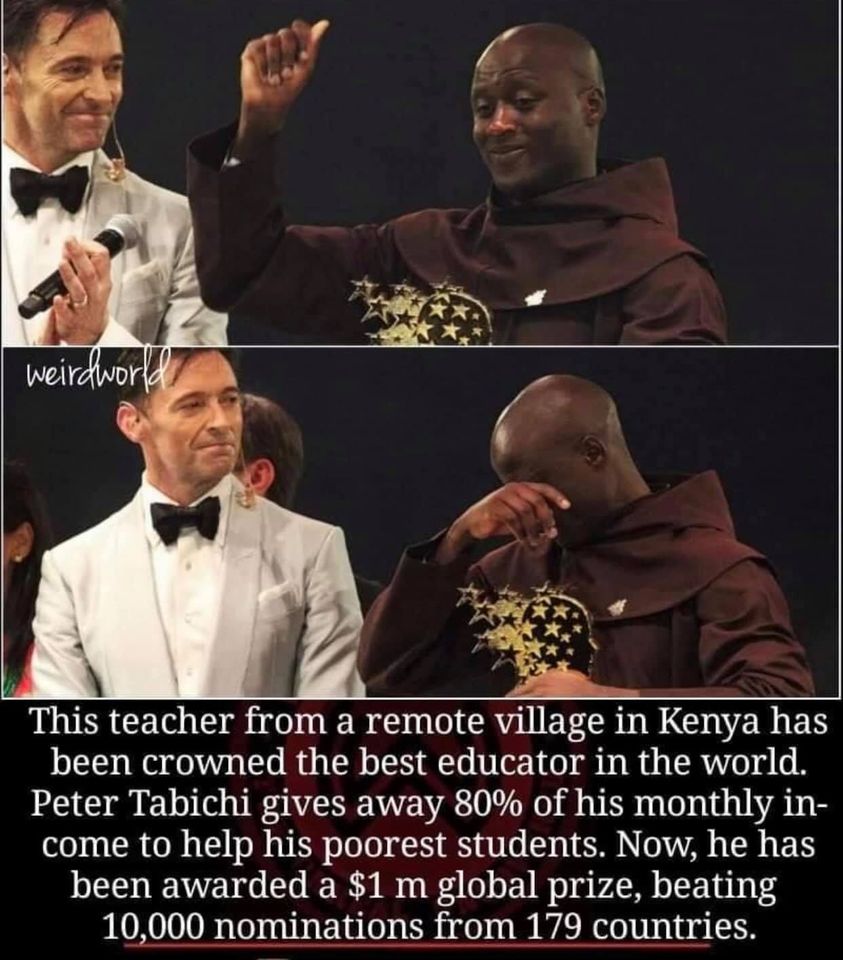 Tabichi, who rose to be awarded the Global Teacher award in 2019 said that it was an honour to receive the award. He was also chosen for his work in enhancing school attendance and decreasing cases of violence by educating communities on growing crops that are drought-resistant.
Tabichi was chosen for this year's honour for his work in dramatically enhancing attendance at his college, decreasing ranges of native violence and even educating native communities on how one can develop crops that may resist famine.
He added that he entered the religious life so as to freely use his gift for the benefit of the community and dedicate himself to teaching just as his father who was a teacher.