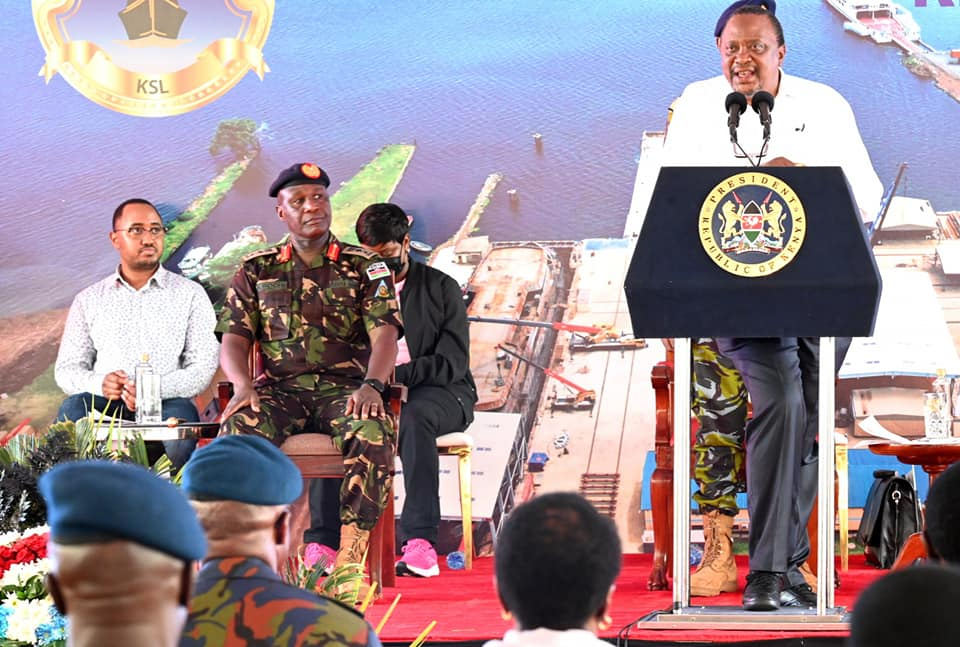 African news. Kisumu county in Kenya gained a new ship and a shipyard opened by Kenya's president Uhuru Kenyatta.
The president officiated the ceremony on the 2nd of August 2022 where he commissioned the flotation of of MV Uhuru ( 2) and Kisumu Shipyard.
This is a key milestone in the operationalization of Kenya's Shipyard.
The MV Uhuru at ksh 2.4 Billion is the first locally manufactured ship by Kenya Shipyards Limited working with dutch partner Damen Shipyards, a flagship project aimed at positioning Kenya as a regional ship building hub and unlocking Kenya's immense blue economy potential.