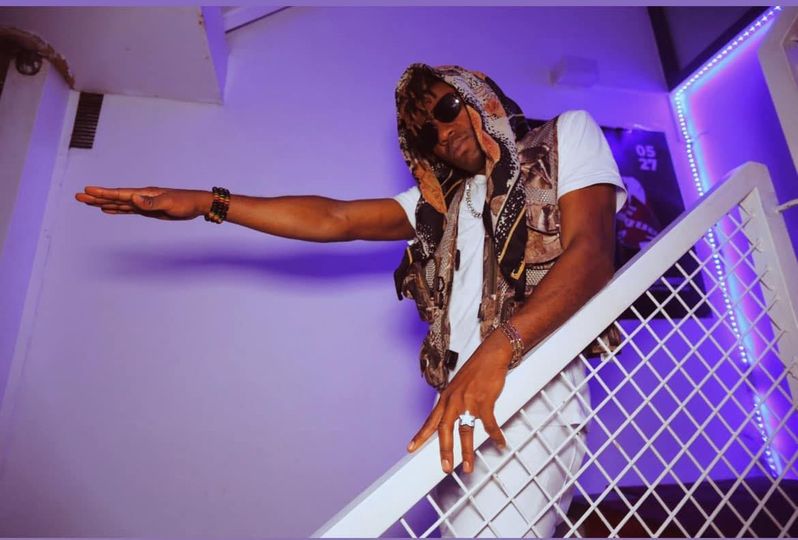 African Music. Anthony Sky new single 'Personal'. Afrobeats artiste Anthony Sky released a new hit single 'Personal' which happens to be his third one out this year.
Anthony Sky is an independent Afrobeats artist, singer/song writer and a content creator originally from Nigeria but currently based in Germany in Europe. The star shared with Afronews what this new single is about and why it's important that the fans give it a listen.
"Personal is a party vibe that puts you in a happy mood," said Sky, "The song carries a message of Love, hope, motivation, determination, consistency, hard wok, dedication and faith and encourages upcoming artist and the youth at large."
The song is a motivational tune to fans to keep pursuing their dreams and having the passion in anything they desire to become. It talks about pushing the limits for what you want to achieve.
The song depicts how God has blessed him with great gifts and how he has been consistent in his carrier as the key factor to success. He also takes us back to his juvenile years by mentioning the street his primary school sat on back in the days in Lagos, Nigeria – his home.
With lyrics like, "Lagos to London to Randle road," that communicate that Anthony Sky went to a primary school called "LADI LAK primary school which was located on Randle Road street Apapa Lagos.
"Material things don't give you happiness, it flows from deep within "
This new hit is available on music platforms worldwide including Spotify, Apple Music, audiomack, YouTube music and many more.
To get the latest updates about Anthony Sky's upcoming concerts , tours, new music and more find his website here.
Anthony Sky has also been nominated for the AFRONEWS Awards 2023 in two categories; Best African Musician/Band in Germany 2023 and Best African Music Video in Germany 2023.
VOTE FOR HIM HERE: AFRONEWS Awards Germany (2023) – VOTING IS NOW OPEN!!
Lyrics to Personal
verse 1
Enter opeke go handle you
Sit down for shitta they won buru
Lagos to London to randle road
Flame up the night burn the candle (yeah yeah yeah )
No take it personal ,See the making now
Oluwa bless me more
Fulfil my destiny
Jubilating now see the open door
Through the mountain high
Bring the best of me
hook
Ngborogbo rogborogbo Ngborogbo rogborogbo (wole in)
Ngborogbo rogborogbo (wole ni) I have been training all day
Ngborogbo rogborogbo Ngborogbo rogborogbo (wole in)
Ngborogbo rogborogbo Ngborogbo
verse 2
Sare lo baby bukkle up your turn nwa baby
Topple up we run town Nwa Baby
Every time you want more Nwa baby
Tele mi Oya baby
Tele mi omo funmi
Tele oya baby
Tele mi nwa baby
Omo owambe
Shorty ma lane
Omo gone there
Fly you all day
Love you always
Everywhere mi go ooh
Omalicha
You the only one
Numba 1 gal
We Fly around to the whole world
You my everything even global
hook
Ngborogbo rogborogbo Ngborogbo rogborogbo (wole in)
Ngborogbo rogborogbo (wole ni) I have been training all day
Ngborogbo rogborogbo Ngborogbo rogborogbo (wole in)
Ngborogbo rogborogbo Ngborogbo
verse1
Enter opeke go handle you
Sit down for shitta they won buru
Lagos to London to randle road
Flame up the night burn the candle (yeah yeah yeah )
No take it personal ,See the making now
Oluwa bless me more
Fulfill my destiny
Jubilating now through the open door
See the mountain high
Bring the best of me
I have been training all day
hook
Ngborogbo rogborogbo Ngborogbo rogborogbo (wole in)
Ngborogbo rogborogbo Ngborogbo