Popular Ohangla artiste Bernard Onyango Obonyo AKA Abenny Jachiga was unearthed from his grave when mourners demanded a proper burial for the well-known musician. Mourners in his home Town Chiga, Kisumu East sub-county in Kenyan are said to have defied orders from the state and arrived in huge numbers despite the heavy police presence. When asked to obey the law the mourners pelted the police men with all manner of stones demanding they get a proper view of the body. This is a common practice among the Luo tribe in Kenya as it give one a sense of closure.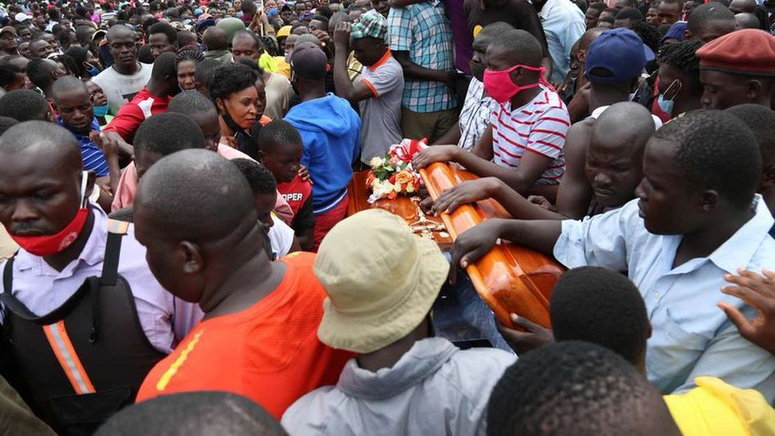 The police had attempted bury the artist in the wee hours of the morning at 2:30 A.M but his fans were not going to let it fly, the mother of the late Luo musician Bernard Onyango Obonyo alias Abenny Jachiga had to sit on his grave on Saturday, June 13th to prevent the excavation but failed. A helpless mother could be seen urging the residents not to exhume his body. "You will kill me, you will kill me," the mother is heard shouting.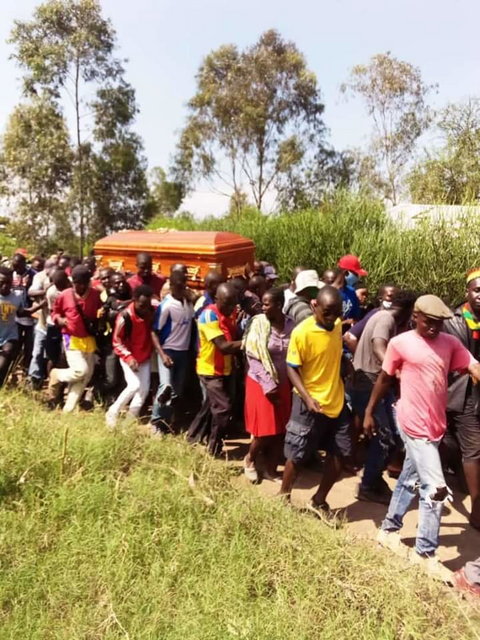 The mourners removed the casket from the ground and then proceeded to temporarily fill it with soil to prevent the ceremony from going nay further. To this action the police deployed tear gas canisters at the crowd whose attendance in majority were riding motorcycles. Reports indicate that Jachiga had been battling pneumonia for a long time, an illness which saw him have frequent visits to the hospital. He was admitted to St Jairus Hospital in Kisumu on June 9th after developing breathing complications at his home in Chiga. The musician is renowned for his popular song 'Mano Kasinde', died on June 11 while undergoing treatment.
The ministry of health in Kenya has declared a ban on all social gatherings that exceed 15 people and further that the body of the deceased should only be handled by a public health official but only those that that adhered to the law were being allowed into the funeral grounds.