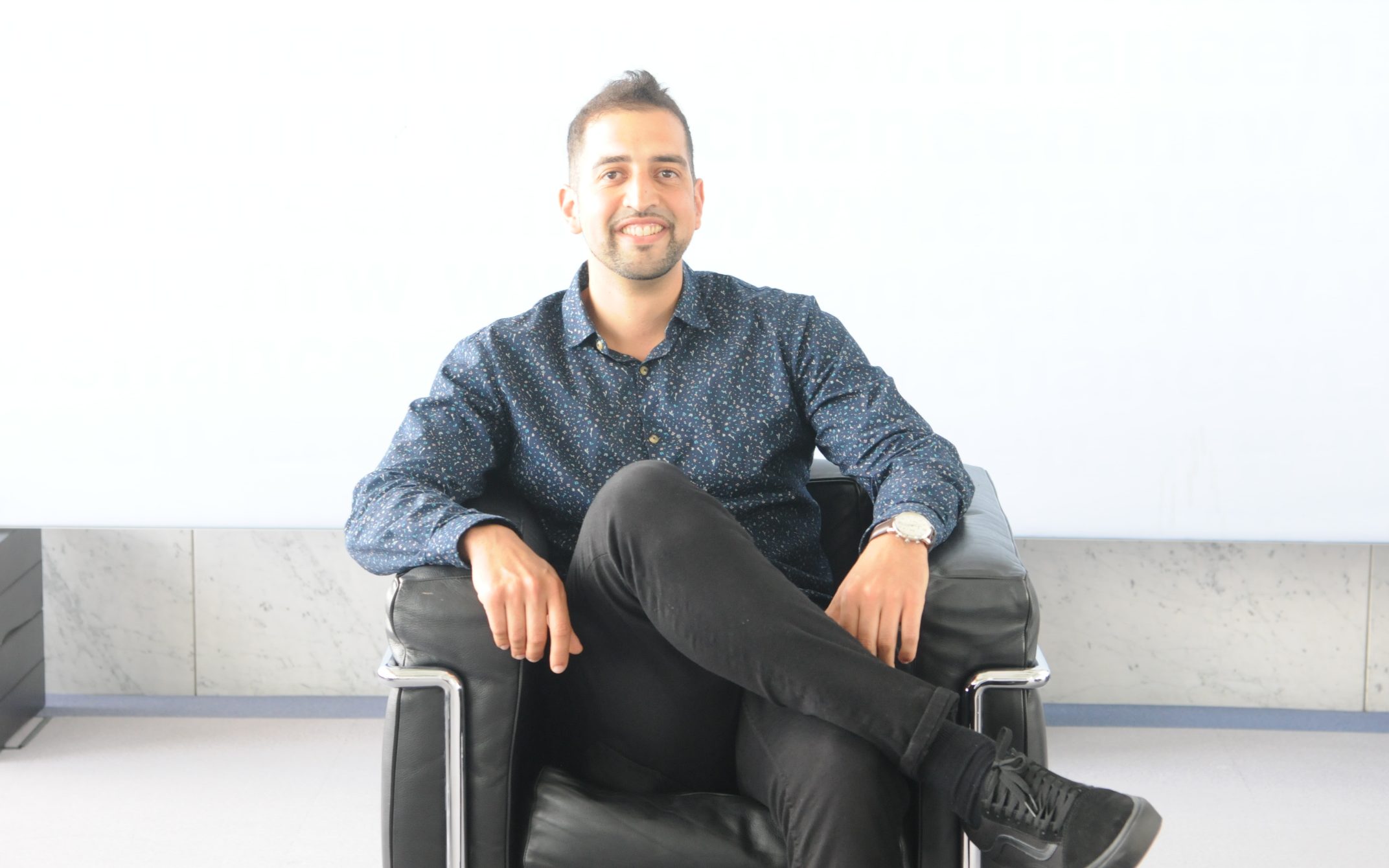 African community awards. AFRONEWS AWARDS 2023. Mohamed El Boujaddaini has been nominated for Best African Teacher/Coach in Germany at AFRONEWS Awards 2023.
Who is Mohamed El Boujaddaini?
Mohamed El Boujaddaini, an entrepreneur and an intercultural trainer based in Frechen (bei Köln), has dedicated his life to teaching people to respect each other.
His life goal is to bring people together especially when they have different religions, cultural backgrounds or any other backgrounds so they can understand and respect one another. He doesn't want people to "be ugly to each other."
Mohamed uses his free time to teach himself and bring his knowledge about different discrimination forms to people who don't realize how they hurt others by their words and behaviour.
He is the founder of interespect training, a special kind of formation that helps people from different backgrounds overcome misunderstandings. He has been conducting this type of training for six years, and he is a big role model for all people, especially the youth.
Mohamed is aware of how often there are misunderstandings in everyday life due to cultural or religious differences. He therefore helps people deal with them properly.
The main goal of Interespect is to communicate intercultural and interreligious respect through different training models such as coaching, seminars and lectures.
Interespect training is meant for EVERYONE! Whether you come into contact with foreigners through your private or professional life, or are moving abroad yourself for a period of time, we can definitely offer a training model to fit your needs.
The teaching focuses mainly on how to communicate intercultural and interreligious respect through different training models such as coaching, seminars and lectures.
He also brought a podcast in the language of his family (tamazight) with the famous comedian Benaissa Lamroubal. Their goal is to let this language survive and empower young people (grown up in Germany and The Netherlands) to learn and talk in this language.
CONTACT DETAILS OF THE NOMINEE

Website: www.interespect-training.de
Email: info@interespect-training.de
Facebook: interespect-training
Instragram: interespecttraining
Phone 0174-9916107
What are the AFRONEWS AWARDS?
The AFRONEWS AWARDS celebrate and recognise the outstanding achievements of Africans in different fields in Germany. They are a way of appreciating and encouraging Africans who have excelled in different fields and are making a positive contribution to the German society.
The Awards also recognise the good work done by African organisations/associations and businesses to promote a positive image of Africa and Africans, facilitate integration of Africans in Germany, promote business opportunities and international cooperation between Germany and African countries, and above all, make Germany and the world a better place for all of us.
How to vote for your nominee
Public voting online for the official Award nominees is officially open on the 7th August 2023 here: AFRONEWS Awards Germany (2023) – VOTING IS NOW OPEN!!
How to sponsor the AFRONEWS AWARDS 2023 Gala Night:
The Afronews Awards 2023 Gala Night is a high-level event that offers companies a variety of channels to increase their visibility amongst members of the African Community in Germany. To sponsor the event, please contact;
Stephen Ogongo,
Editor of Afronews Germany,
Tel/WhatsApp: +393333010654.
Email: editor@afronews.de
Or
Chris Black,
GMB Promotions
Email: gmbpromotions@musician.org
Tel/WhatsApp: +49 163 1254715
Sponsors of AFRONEWS Awards 2023
Ortel Mobile, Germany's leading prepaid sim cards provider for people with a migration background, is the major sponsor of the AFRONEWS AWARDS 2023.
The Awards are also sponsored by Taptap Send, an easy-to-use smartphone app that lets you send money to family and friends with just a few taps and a debit card.
The AFRONEWS Awards Gala Night 2023
The event will be held in Waiblingen, Stuttgart on 21st October 2023. The venue chosen for the Afronews Awards Gala Night 2023 is: Bürgerzentrum Waiblingen, Bürgerzentrum, An d. Talaue 4, 71334 Waiblingen, Stuttgart. The date is: 21st October 2023, from 17:30. Save the date!!
BOOKING TO ATTEND THE AWARDS GALA NIGHT
You are all encouraged to attend the Awards Gala Night. You can make reservations from this link:
Reservations are made on a first-come first-served basis. For further info on Reservations to attend the Awards Gala Night, please contact:
GMB Promotions
Email : gmbpromotions@musician.org
Tel/WhatsApp: +49 163 1254715