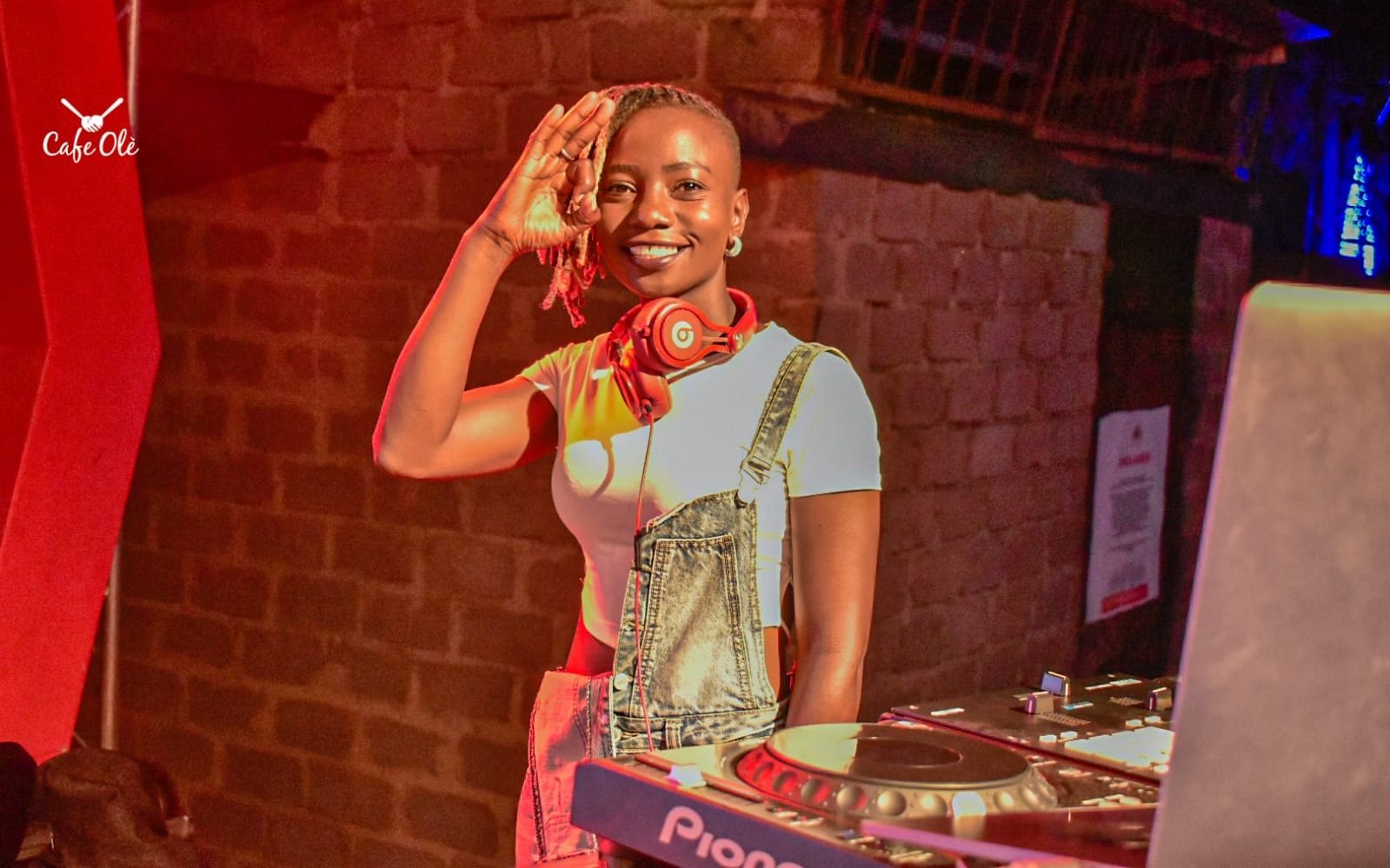 African community awards. AFRONEWS AWARDS 2023. Deejay Aisher has been nominated for Best African DJ in Germany at AFRONEWS Awards 2023.
Who is Deejay Aisher?
Fondly known as the incredible and undisputed Turntable Goddess, Deejay Aisher is the first and only Kenyan female DJ in Europe.
She is also one of the fastest rising African DJs in Germany because of her knowledge and mastery of the art.
Aside from her amazing skills on the decks, Deejay Aisher is well known for her activist work in supporting the freedom of expression and bringing an end to injustices in Africa and to Africans.
She has been challenging African celebrities to have courage and speak up against human rights violations.
Deejay Aisher has so far managed to prove that a woman can make people dance like hell. She is extremely popular in Germany, Kenya and the USA where she held her first tour this year.
Deejay Aisher holds that a good DJ is one capable of mixing smoothly without distortion. A good DJ is also capable of mixing different genres of music and keeping the crowd entertained no matter where they are performing, she said.
Deejay Aisher, whose real name is Philly Lydia Ojala, was born in Migori, Kenya and through an exchange program relocated to Germany to pursue her dreams of becoming a nurse.
Born in a family where people liked music, deejaying was very close to her heart while growing up. While in a foreign land surrounded by strangers, her music hobby was the only way to pass time.
Philly would spend time on YouTube watching videos to improve her skills and eventually, she bought a laptop and installed virtual deejay where she started deejaying virtually.
In an interview with Nairobi News, Deejay Aisher said she stumbled on YouTube videos of the famous French deejay known as DJ Lady Style and that changed her life. "I downloaded a free trial version of Virtual DJ and started practicing," she said.
She first had her deejaying show in 2017 while playing at a Kenyan show in Berlin to celebrate Mashujaa Day. This opened many other doors for her in her career.
Deejay Aisher has hosted Burna Boy, one of the big afrobeats artistes while vising Berlin, Germany. She has also hosted bongo star Diamond Platinumz and many other famous African artistes.
Just like any other career, she has had a few challenges. During a past show, a fellow DJ messed up with the sound to intentionally ruin her image. Her advice to young people is: "You will fail many times but that does not mean you are a failure. You are only a failure if you give up. Start doing something, don't just sit down and wait for someone to hold your hands."
Deejay Aisher won the Best African DJ in Germany Award at the AFRONEWS – Ortel Mobile African Community in Germany Awards (2021).
"My work and dedication is a therapeutic to many," she says.
CONTACT DETAILS OF THE NOMINEE
Facebook: deejay aisher
Instagram: deejay_aisher
twitter: deejay aisher
Email; aisher.deejay@yahoo.com
What are the AFRONEWS AWARDS?
The AFRONEWS AWARDS celebrate and recognise the outstanding achievements of Africans in different fields in Germany. They are a way of appreciating and encouraging Africans who have excelled in different fields and are making a positive contribution to the German society.
The Awards also recognise the good work done by African organisations/associations and businesses to promote a positive image of Africa and Africans, facilitate integration of Africans in Germany, promote business opportunities and international cooperation between Germany and African countries, and above all, make Germany and the world a better place for all of us.
How to vote for your nominee
Public voting online for the official Award nominees is officially open on the 7th August 2023 here: AFRONEWS Awards Germany (2023) – VOTING IS NOW OPEN!!
How to sponsor the AFRONEWS AWARDS 2023 Gala Night:
The Afronews Awards 2023 Gala Night is a high-level event that offers companies a variety of channels to increase their visibility amongst members of the African Community in Germany. To sponsor the event, please contact;
Stephen Ogongo,
Editor of Afronews Germany,
Tel/WhatsApp: +393333010654.
Email: editor@afronews.de
or
Chris Black,
GMB Promotions
Email: gmbpromotions@musician.org
Tel/WhatsApp: +49 163 1254715
Sponsors of AFRONEWS Awards 2023
Ortel Mobile, Germany's leading prepaid sim cards provider for people with a migration background, is the major sponsor of the AFRONEWS AWARDS 2023.
The Awards are also sponsored by Taptap Send, an easy-to-use smartphone app that lets you send money to family and friends with just a few taps and a debit card.
The AFRONEWS Awards Gala Night 2023
The event will be held in Waiblingen, Stuttgart on 21st October 2023. The venue chosen for the Afronews Awards Gala Night 2023 is: Bürgerzentrum Waiblingen, Bürgerzentrum, An d. Talaue 4, 71334 Waiblingen, Stuttgart. The date is: 21st October 2023, from 17:30. Save the date!!
BOOKING TO ATTEND THE AWARDS GALA NIGHT
You are all encouraged to attend the Awards Gala Night. You can make reservations from this link:
Reservations are made on a first-come first-served basis. For further info on Reservations to attend the Awards Gala Night, please contact:
GMB Promotions
Email : gmbpromotions@musician.org
Tel/WhatsApp: +49 163 1254715