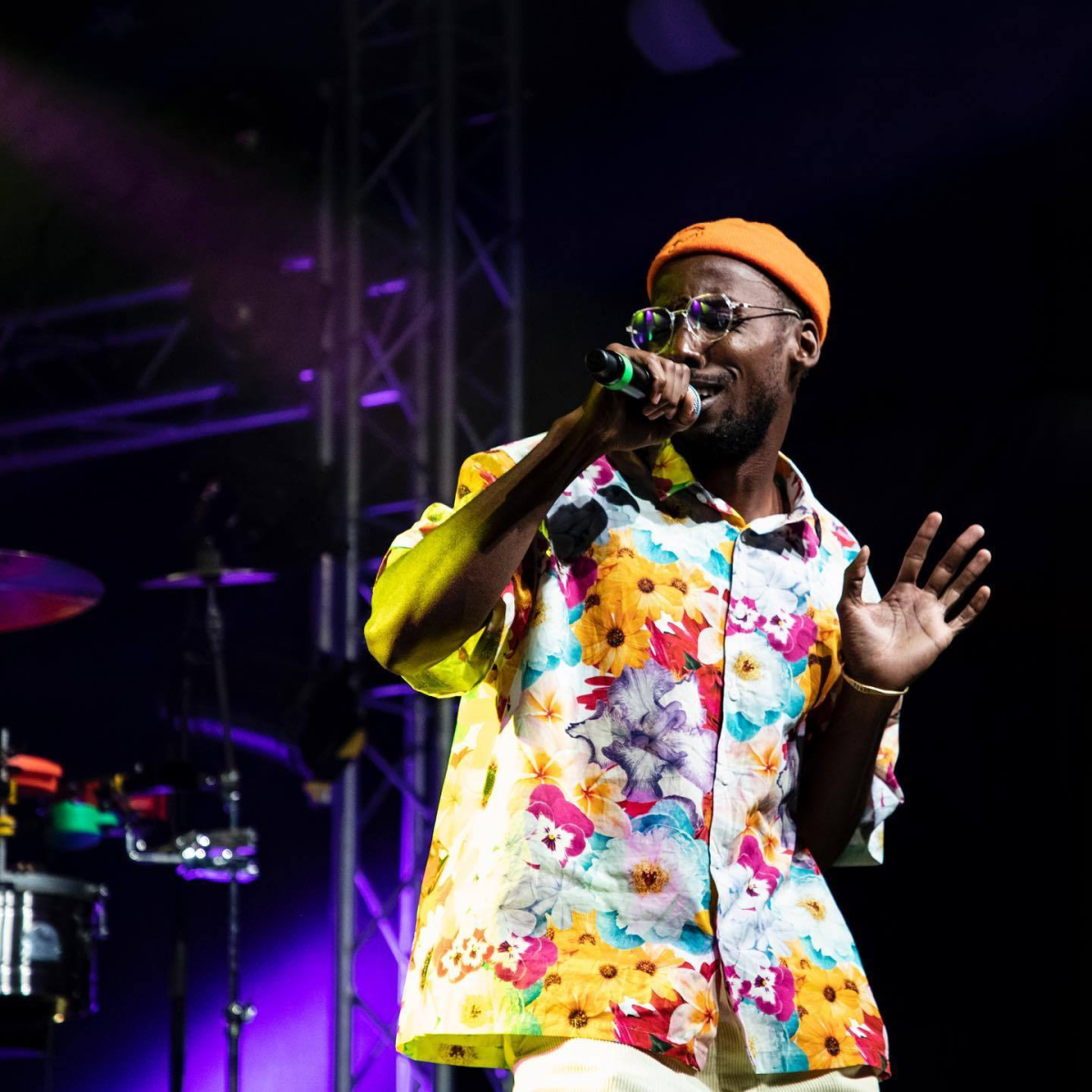 African community awards. AFRONEWS AWARDS 2023. D Ukingo has been nominated for Best African Music Video in Germany at the AFRONEWS Awards 2023.
Who is D Ukingo
D Ukingo is an Afro-Hiphop artist, Songwriter, Composer and Co-Producer from Dar Es Salaam, Tanzania, currently based in Stuttgart, Germany. His passion for music was born in him from childhood in his country Tanzania. Here, D Ukingo discovered his passion for writing, a passion that he pours into music composing his first songs.
The year 2010 he released his first mixtape – a series of freestyle rap content. 2018 happened to be his turning point: he published his first EP entitled "Safari Na Muziki" means travelling with music.
The Album combines Hiphop with other sounds such as Afrobeats and Bongo Flava.
This has been his strength from the beginning: to have a complete vision of music to combine various elements such as Hiphop, Blues, Soul and Reggae to create his own style.
D Ukingo`s art has no boundaries, as he came to perform on the same stage at a summer festival in Hohenberg with the legendary Culcha Candela, a dancehall, hip hop, house and reggae group from Berlin, Germany.​
Together with his music band,"D Ukingo na Bendi" they won the 1st prize in a Band Contest summer 2022 in Germany. An interesting format with Jasmin Wagner;"Kleine Bühne, Große Chance" – meaning 'small stage, big chance' from SWR(Südwest Rundfunk) the biggest Broadcasting Company in Germany.
D Ukingo made extra effort to fly to Barcelona together with his producer and director, Tony Slay, just to create this amazing music video to the song titled 'Cuddle'. The music video was shot by Tony Slay, a well known artist, producer and Filmmaker based in Stuttgart.
The video quality is amazing, storytelling is fantastic and the shots are impeccable.
CONTACT DETAILS OF THE NOMINEE
Telephone: +4915751635377
Email: suldah83@gmail.com
Website: dukingo
Facebook page: D Ukingo
Instagram: d_ukingo
Twitter: Dukingo
What are the AFRONEWS AWARDS?
The AFRONEWS AWARDS celebrate and recognise the outstanding achievements of Africans in different fields in Germany. They are a way of appreciating and encouraging Africans who have excelled in different fields and are making a positive contribution to the German society.
The Awards also recognise the good work done by African organisations/associations and businesses to promote a positive image of Africa and Africans, facilitate integration of Africans in Germany, promote business opportunities and international cooperation between Germany and African countries, and above all, make Germany and the world a better place for all of us.
How to vote for your nominee
Public voting online for the official Award nominees is officially open on the 7th August 2023 here: AFRONEWS Awards Germany (2023) – VOTING IS NOW OPEN!!
How to sponsor the AFRONEWS Awards 2023 Gala Night
The Afronews Awards 2023 Gala Night is a high-level event that offers companies a variety of channels to increase their visibility amongst members of the African Community in Germany. To sponsor the event, please contact;
Stephen Ogongo,
Editor of Afronews Germany,
Tel/WhatsApp: +393333010654.
Email: editor@afronews.de
Or
Chris Black,
GMB Promotions
Email: gmbpromotions@musician.org
Tel/WhatsApp: +49 163 1254715
Sponsors of AFRONEWS Awards 2023
Ortel Mobile, Germany's leading prepaid sim cards provider for people with a migration background, is the major sponsor of the AFRONEWS AWARDS 2023.
The Awards are also sponsored by Taptap Send, an easy-to-use smartphone app that lets you send money to family and friends with just a few taps and a debit card.
The African Community in Germany Awards Gala Night 2023
The event will be held in Waiblingen, Stuttgart on 21st October 2023. The venue chosen for the Afronews Awards Gala Night 2023 is: Bürgerzentrum Waiblingen, Bürgerzentrum, An d. Talaue 4, 71334 Waiblingen, Stuttgart. The date is: 21st October 2023, from 17:30. Save the date!!
Booking to attend the AFRONEWS Awards Gala Night 2023
You are all encouraged to attend the Afronews Awards Gala Night to join us in celebrating achievers from our community.
Reservations are made on a first-come first-served basis. For further info on Reservations to attend the Awards Gala Night, please contact:
GMB Promotions
Email : gmbpromotions@musician.org
Tel/WhatsApp: +49 163 1254715