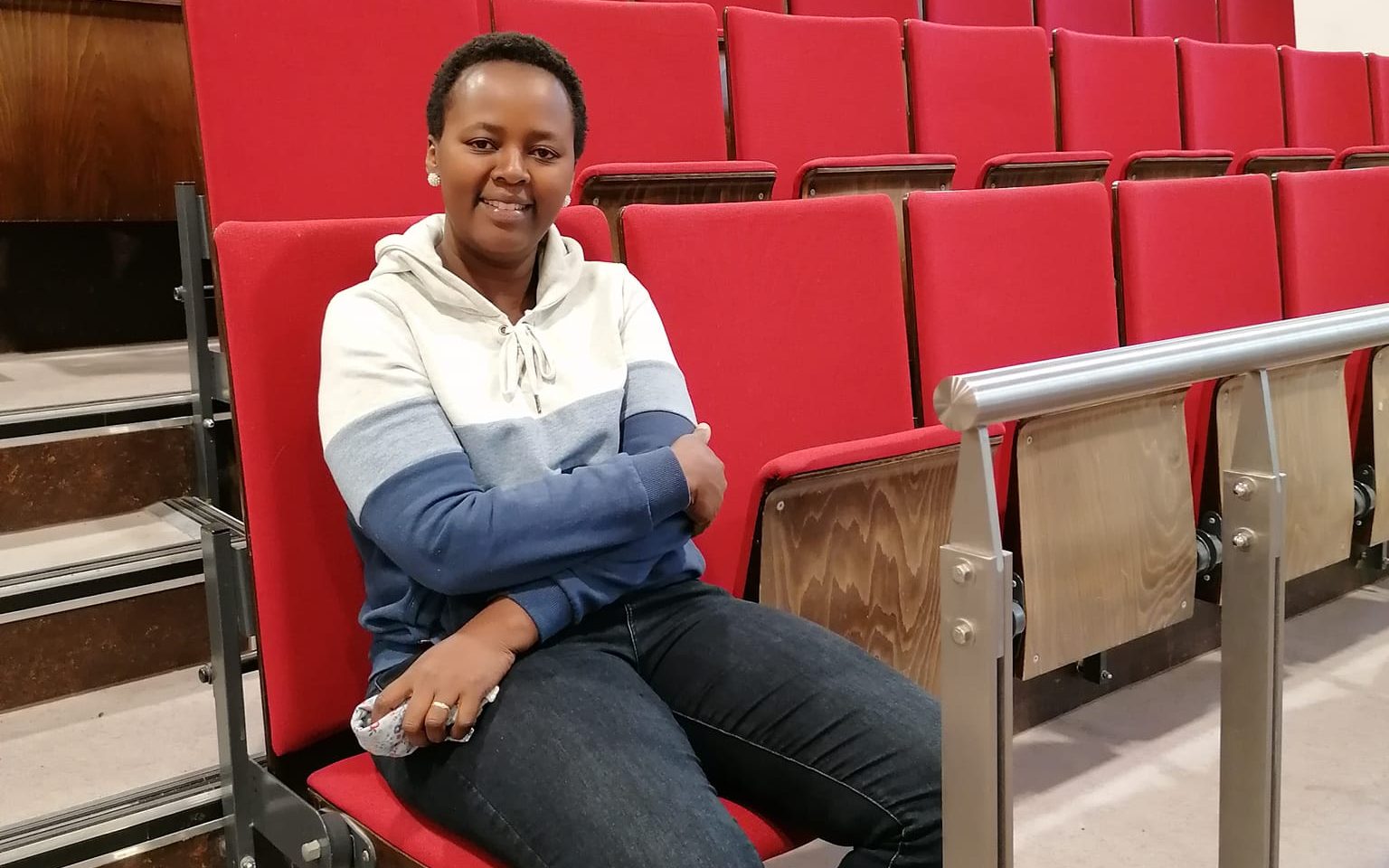 African community awards. AFRONEWS AWARDS 2023. Caroline Mwangi, the founder of AG Career Hub has been nominated for Best Career Network Founder in Germany 2023 at AFRONEWS Awards 2023.
Who is AG Career Hub by Caroline Mwangi?
AG-Career Hub founded by Carline Mwangi and other Kenyan Professionals based in Germany is an information and consulting company based in Germany with a key focus of establishing linkages to facilitate partnerships and collaborations with companies, universities and diaspora communities in Germany and in African countries.
The organisation was founded in 2018 and it is the largest network for Kenyan Professionals in Germany. Together with a team and a pool of experts and mentors AG Career Hub creates linkages, mentors, coaches, trains young professionals and shares career and business opportunities in Germany and in African countries. The community is made up of companies, students and professionals who studied, trained, worked in Germany or are in self employment and some have relocated back to their countries of origin.
The two questions at the heart of its activities are:
Which role can African Professionals in the Diaspora play in building and establishing sustainable partnerships and collaborations in the academia and industry sectors between Germany and Africa?
What needs to be done to make sure that young people in the African continent get access to career and business opportunities, connecting them with universities, companies and industries and funding organisations?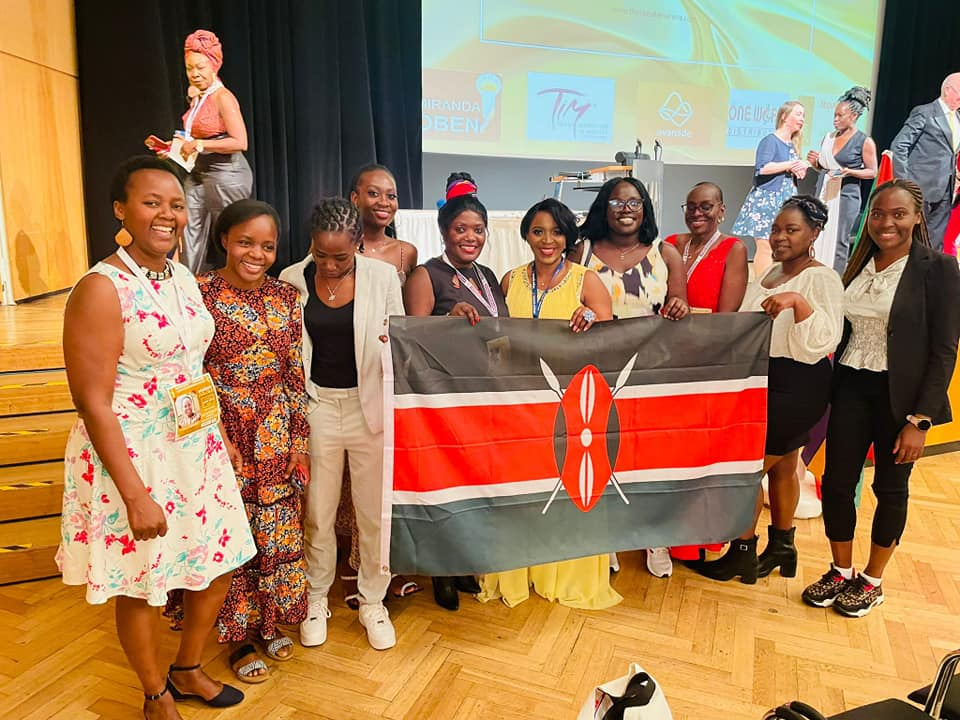 The main goals of the organisation are to:
1. Establish a sustainable platform connecting universities, companies and social communities with students and professionals looking for opportunities in Germany or back in Africa.
2. Establish a Business Directory of Companies & Organisations with focus on Africa.
3. Identify sustainable and suitable technologies for the African market.
4. Identify funding programmes for studies & research in Germany and in Africa.
5. Build an academic home in Germany for Africans in the diaspora and offer mentoring programmes.
6. Support Brain Gain by highlighting Job openings and Funding programmes to support returnees and projects back in Africa.
7. Knowledge transfer through conducting workshops and business events and career events.
8. Identify and showcase innovations in Africa.
Together with a team and a pool of experts and mentors with different academic and professional skills who have trained, worked in Germany and who have also happily relocated back to their countries of origin, the AG-Career Hub is dedicated to establishing that sustainable collaboration between Germany and the African countries with the goal of creating a win-win environment for all.
The AG-Career Hub has been on the forefront assisting students-to-be, students and professionals in Germany. It started with assisting Kenyans and now has shifted to cover the whole of Africa.
It offers consolidated information that can enable one to achieve their dreams in German. Through success stories of professionals based in Germany and Africa, AG-Career Hub motivates people in daring to dream.
Its website contains all kind of information in regard to studying and working in Germany, especially current calls for scholarships. On top of that they post current jobs in Germany and Africa.
CONTACT DETAILS OF THE NOMINEE
Phone number: +49 176 76771418
Email: info@ag-careerhub.com
Website: ag-careerhub.com
Facebook page: agcareerhub
Twitter: agcareerhub
What are the AFRONEWS AWARDS?
The AFRONEWS AWARDS celebrate and recognise the outstanding achievements of Africans in different fields in Germany. They are a way of appreciating and encouraging Africans who have excelled in different fields and are making a positive contribution to the German society.
The Awards also recognise the good work done by African organisations/associations and businesses to promote a positive image of Africa and Africans, facilitate integration of Africans in Germany, promote business opportunities and international cooperation between Germany and African countries, and above all, make Germany and the world a better place for all of us.
How to sponsor the AFRONEWS Awards 2023 Gala Night
The Afronews Awards 2023 Gala Night is a high-level event that offers companies a variety of channels to increase their visibility amongst members of the African Community in Germany. To sponsor the event, please contact;
Stephen Ogongo,
Editor of Afronews Germany,
Tel/WhatsApp: +393333010654.
Email: editor@afronews.de
Or
Chris Black,
GMB Promotions
Email: gmbpromotions@musician.org
Tel/WhatsApp: +49 163 1254715
Sponsors of AFRONEWS Awards 2023
Ortel Mobile, Germany's leading prepaid sim cards provider for people with a migration background, is the major sponsor of the AFRONEWS AWARDS 2023.
The Awards are also sponsored by Taptap Send, an easy-to-use smartphone app that lets you send money to family and friends with just a few taps and a debit card.
The African Community in Germany Awards Gala Night 2023
The event will be held in Waiblingen, Stuttgart on 21st October 2023. The venue chosen for the Afronews Awards Gala Night 2023 is: Bürgerzentrum Waiblingen, Bürgerzentrum, An d. Talaue 4, 71334 Waiblingen, Stuttgart. The date is: 21st October 2023, from 17:30. Save the date!!
Booking to attend the AFRONEWS Awards Gala Night 2023
You are all encouraged to attend the Afronews Awards Gala Night to join us in celebrating achievers from our community.
Reservations are made on a first-come first-served basis. For further info on Reservations to attend the Awards Gala Night, please contact:
GMB Promotions
Email : gmbpromotions@musician.org
Tel/WhatsApp: +49 163 1254715