Nigerian in Germany Chinelo Ntagu is the brains behind Ogalady, she is also the organiser for the Fashion Major Event happening virtually that will bring together different fashion authorities on one platform to celebrate; the 'Business of Fashion', network and improve brand visibility.
Chinelo Ntagu's company, Ogalady, is a consulting platform for individuals and companies looking to take themselves to a digital level.
Chinelo Ntagu talked to Afronews exclusively about the First-ever Fashion Major event. The event will take place on May 29th, 2021 at 16:00 C.E.T virtually, the topic for the event is 'The Business of Fashion'.
What is the motivation behind the Fashion Major event?
The motivation behind the Fashion Major Event is to help businesses brand themselves better, and position them in a way to increase networking between all parties involved in the fashion industry.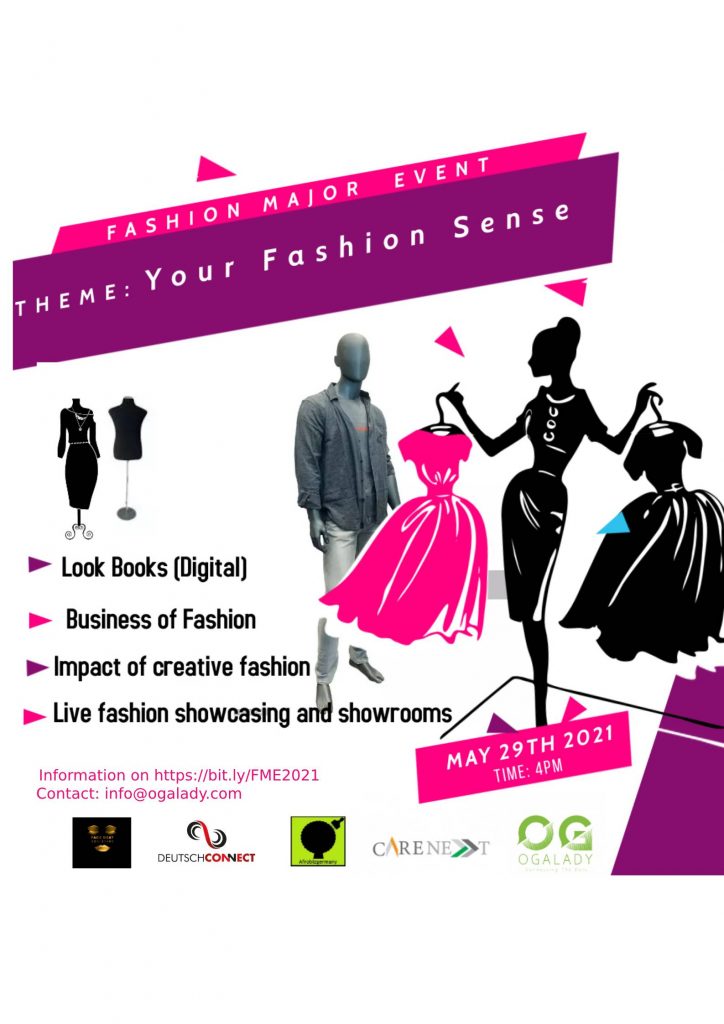 We know it will be held virtually, what platform will it be aired?
It will be aired on Zoom and Facebook live (registration is required) on https://bit.ly/FMEtickets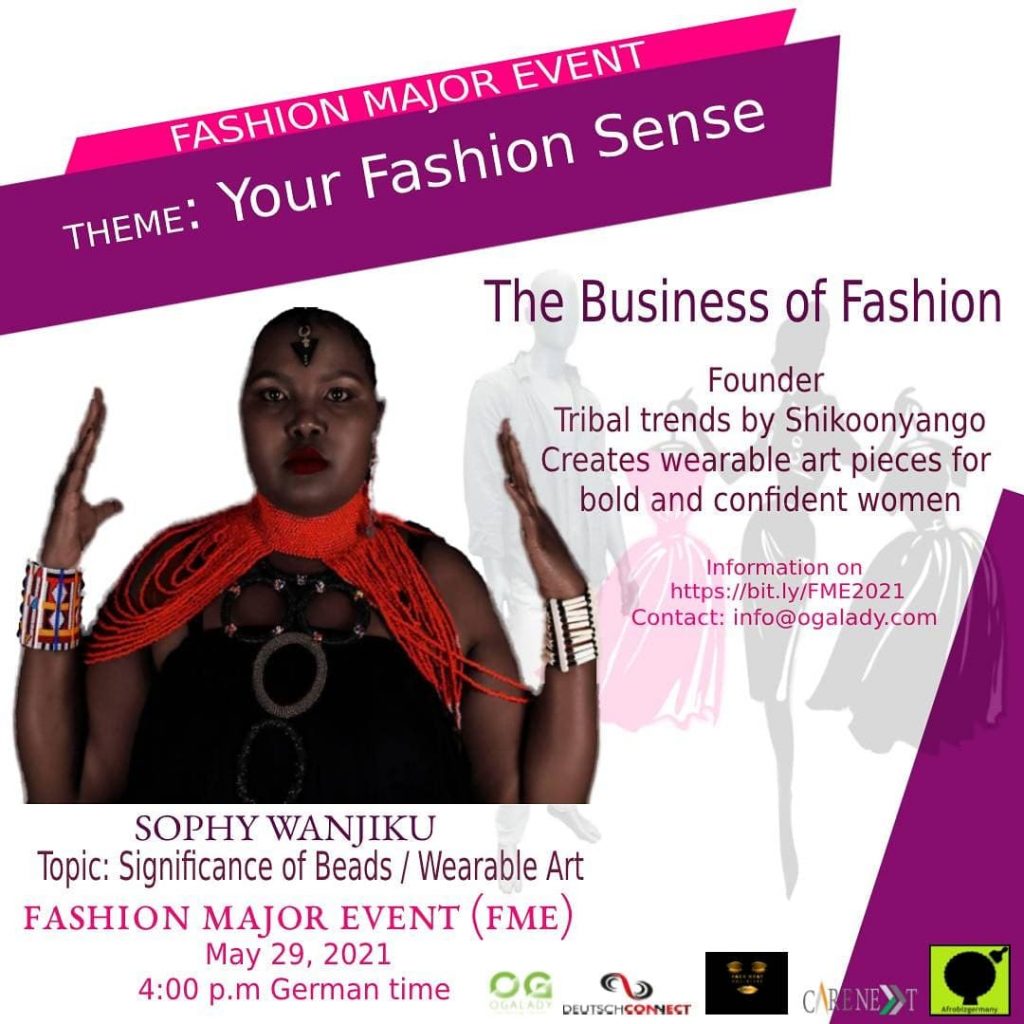 What criteria did you use when selecting your speakers?
The criteria in selecting speakers was based on;
1. Textile production from an artist point of view
2. Wearable art
3. Branding and confidence building
4. Legal areas in branding your business.
The event will host 7 guest speakers and their presentations will include questions and answers with the audience. The guest speakers are:
Mokodu Fall – Fashion Designer and Artist
Chief (Mrs.) Oyenike Monica Okundaye (Mama Nike) – Managing Director of Nike Centre of Art and Culture
Fanny Nzie – Founder/CEO Face Beat Boulevard
Shiko Onyango – Tribal Trends by Shikoonyango
Esher Nweje – Lead image consultant Zinnystyles Limited
Ms Fee – Founder/ CEO 36 degrees, VP Miss Supraglobal, national Director Miss Africa Golden Europe, National Director Miss Summer World
Alessia Monastero – Branding and Intellectual Property Lawyer
How can models and designers reach you to register for the Fashion Major Event?
Models and designers can send an email to info@ogalady.com to register.
What does fashion mean to you, and is fashion evolving?
To me, fashion is a means of self-expression without words. It is evolving and gives room for creativity. The fact that fashion and its conduits are evolving gives way for such events to happen as the Major Fashion Event.
Are you aware of sustainable fashion?
Yes, I am aware of sustainable fashion, some designers are creatively making use of waste materials like plastics and producing beautiful products. Some are upcycling materials and styles, recycled glasses are used in wearable arts, etc.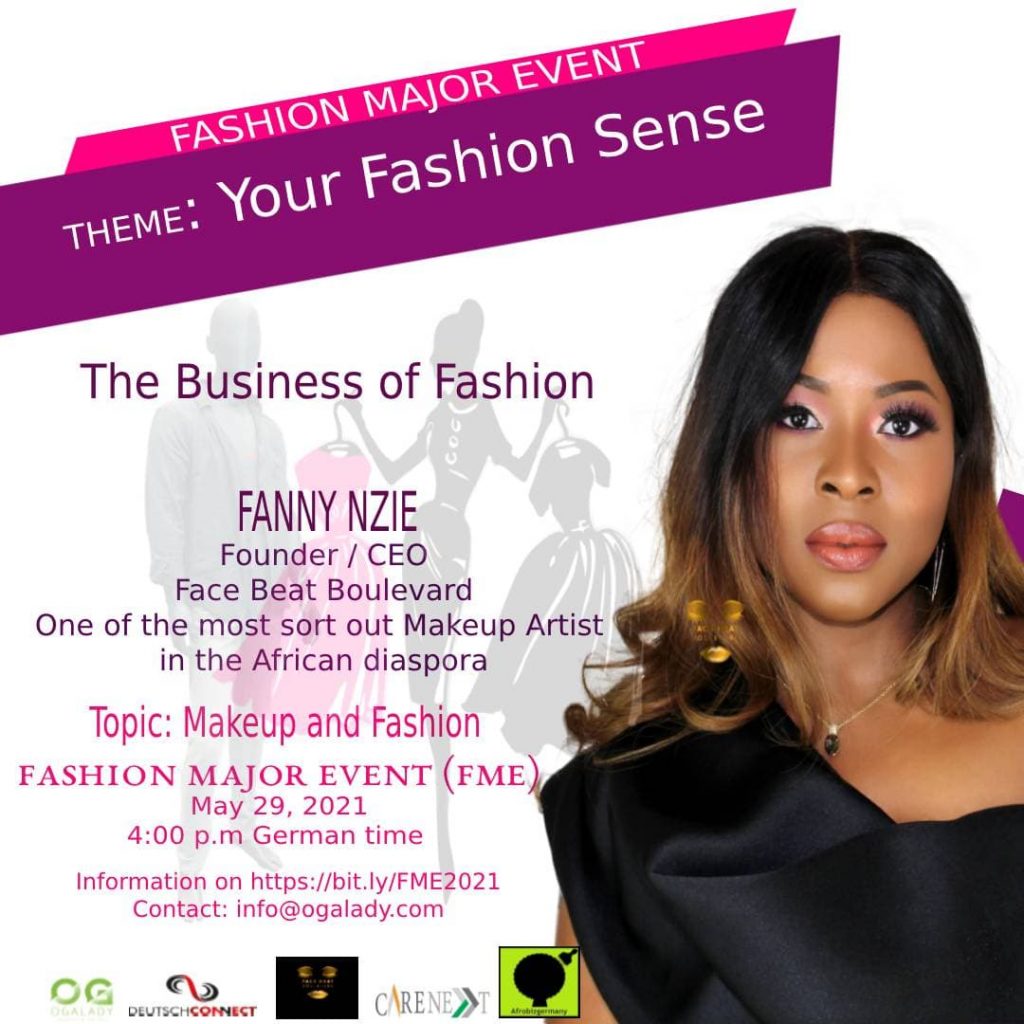 What measures are you taking towards sustainable/'slow' fashion?
As a fashion consultant, I am providing the options available in fashion sustainable development and encouraging more use of recycled materials for the protection of our planet.
What is the audience to expect during the Fashion Major Event?
The audience should expects brand visibility and knowledge, networking with new connections, idealisation on brand improvements. This is going to be an event that's going to unveil fashion brands.
Why choose 'the business of fashion' as a topic?
The fashion industry is huge with potentials we take for granted. Every player in the garment/fashion industry from shoes, jewellery, bags, makeup, clothing etc are important to understanding where we are coming from to where the industry is heading.
How would the Fashion Major Event help people network and improve brand visibility etc.
It is only visible brands that we buy from. As a fashion illustrator/ designer, you can network with fashion houses to improve their designs.
As a model, modelling agencies could be looking to work with you to show their brands.
As an influencer or blogger, brands are looking for you to spread their brand message and create brand awareness.
As a brand lawyer, potential clients are available to connect with, and so on. The advantages of the Fashion Major Event comes in different ways.
In summary, Fashion Major Event is about collaboration and partnerships for persons in the fashion industry.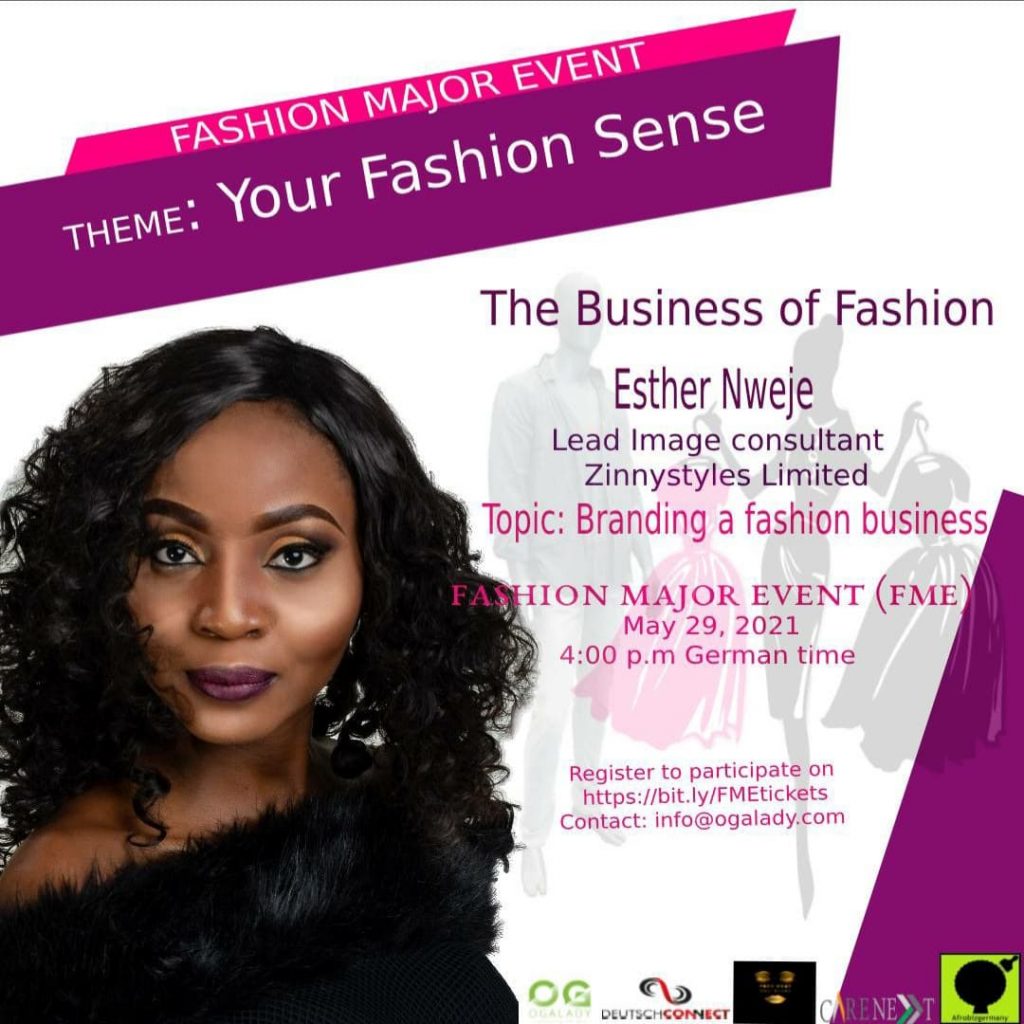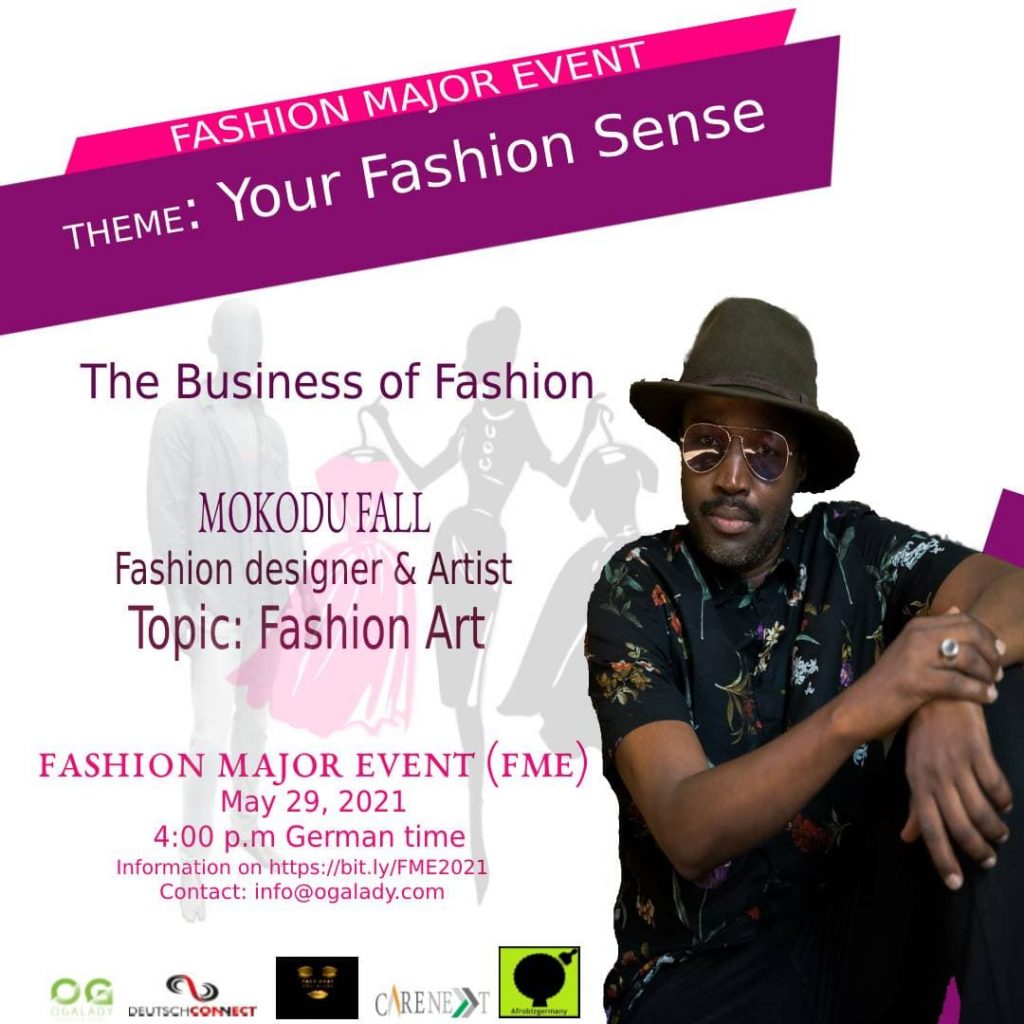 By Rading' Nyamwaya
Are you an African living in Germany? If you are doing something interesting and would like to be featured on Afronews.de please send an email to: editor@afronews.de