Rainbow stadiums: Following UEFA'S decision to block a planned LGBTQ+ rainbow stadium protest at Munich's Allianz Arena, football stadiums elsewhere in Germany pledged to light up in rainbow colours instead during the Euro 2020 match against Hungary.
Here are the images from the Rainbow stadiums in Germany: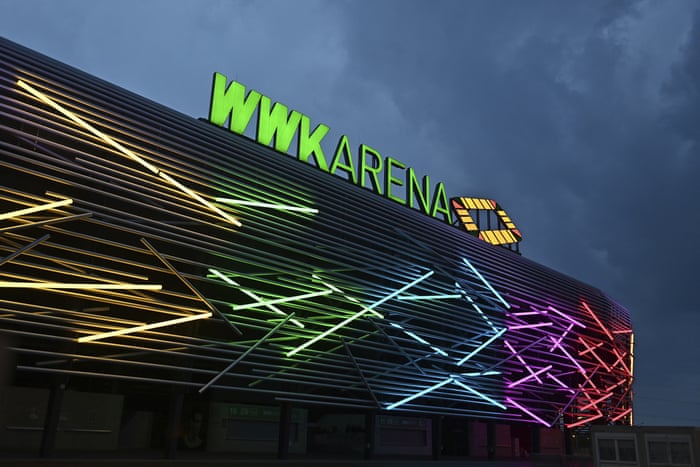 WWK Arena, Augsburg
The planned illunimation of Allianz Arena for the match was requested by Munich City Council and LGBTQ+ activists to "send a signal of support for inclusivity and diversity" and protest at legislation passed by Hungary's parliament banning school educational materials or TV shows for under-18's that the government considers to be promoting homosexuality or gender change.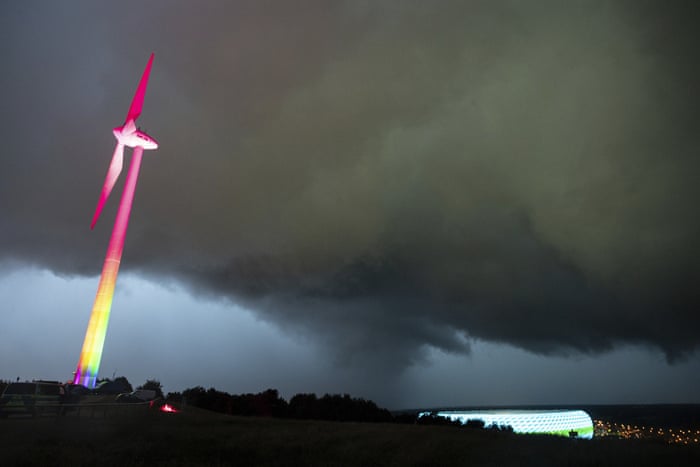 The wind turbine opposite Allianz Arena, Munich
Uefa said the rainbow lights would contravene its rules about political and religious neutrality, so the protest at the stadium couldn't go ahead. The mayor of Munich instead illuminated a wind turbine by the ground.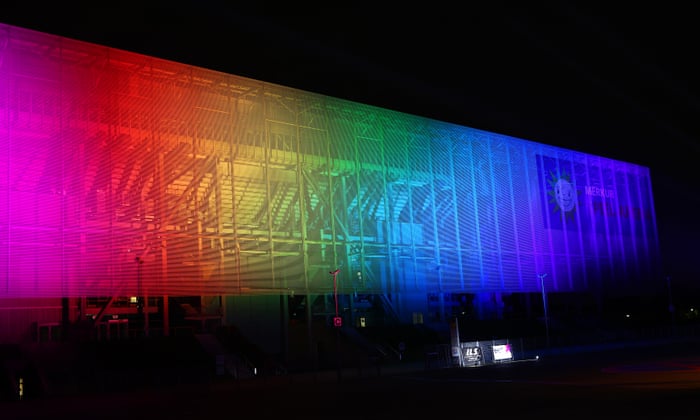 Merkur Spiel-Arena, Düsseldorf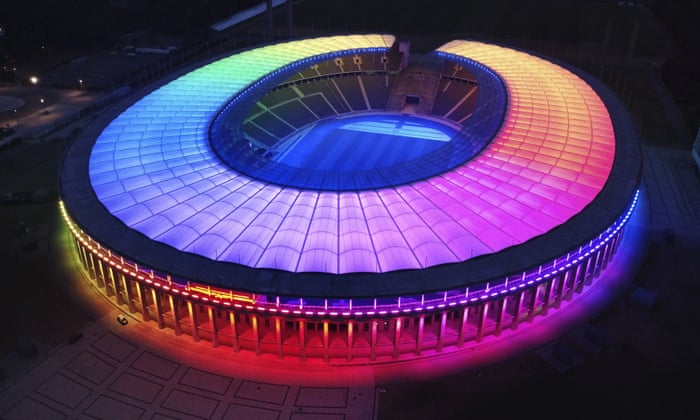 Olympic Stadium, Berlin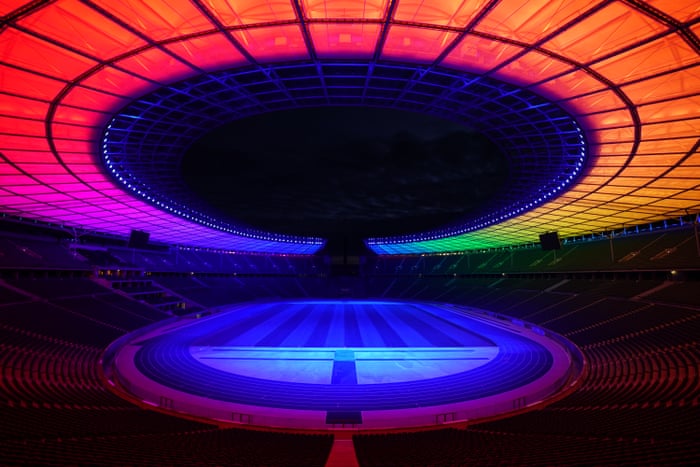 The view from inside the stadium.
READ MORE: German authorities accused of revealing sexual orientation of LGBTQI asylum seekers

Lego to launch first LGBTQ+ set 'Everyone is awesome' in support of marginalised community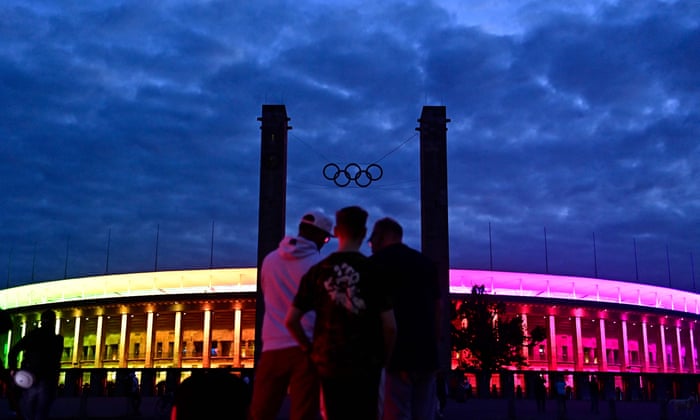 The view from ground level.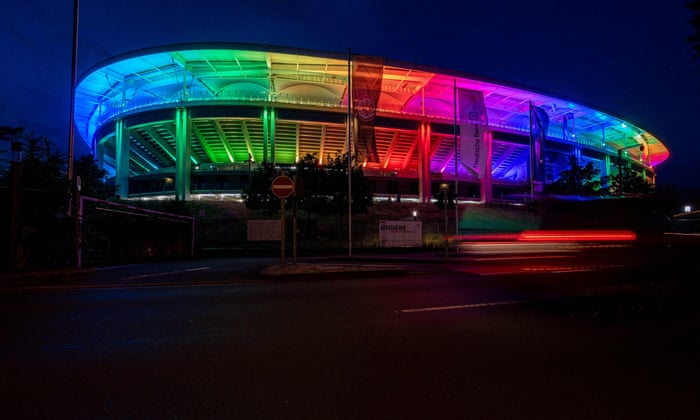 Deutsche Bank Park, Frankfurt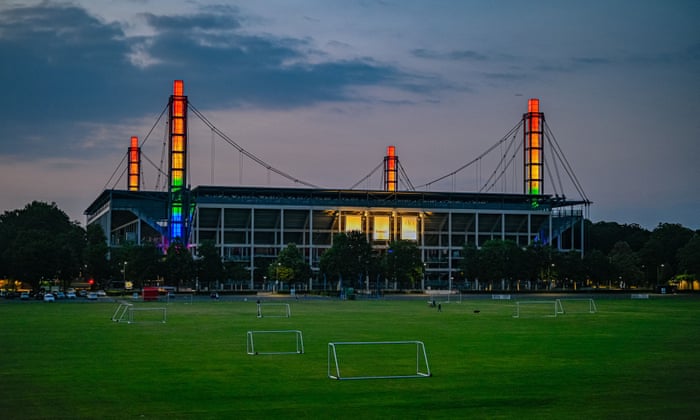 RheinEnergie Stadium, Cologne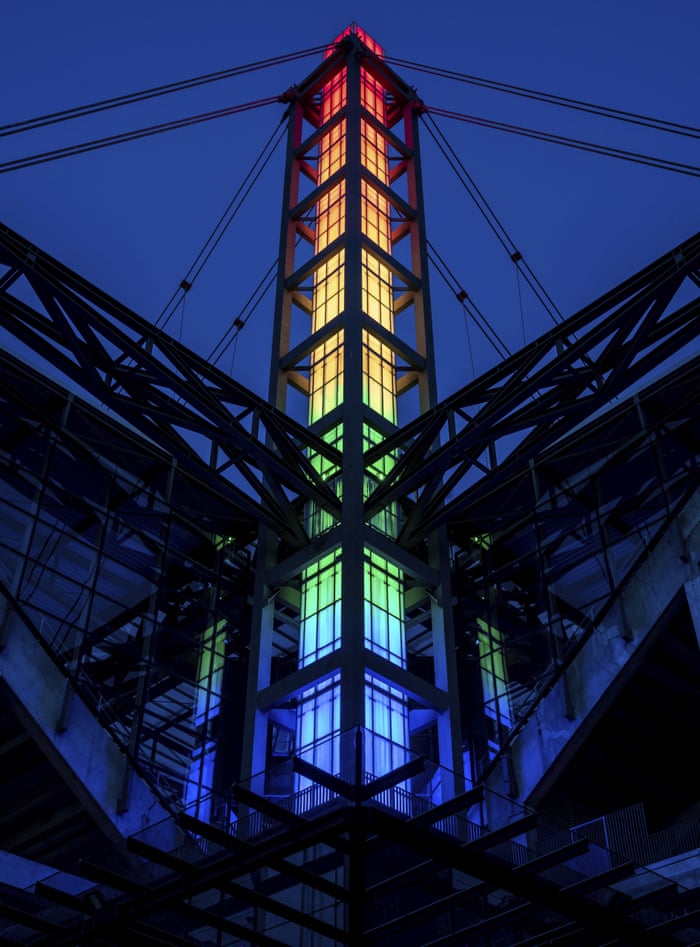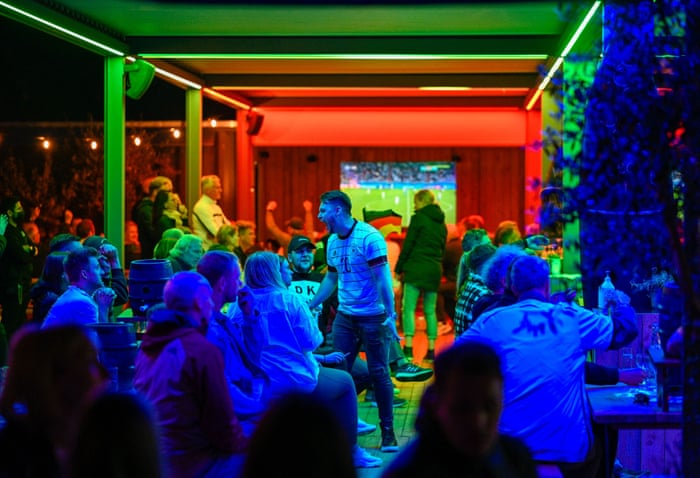 A venue near to the stadium is also lit up with rainbow colours.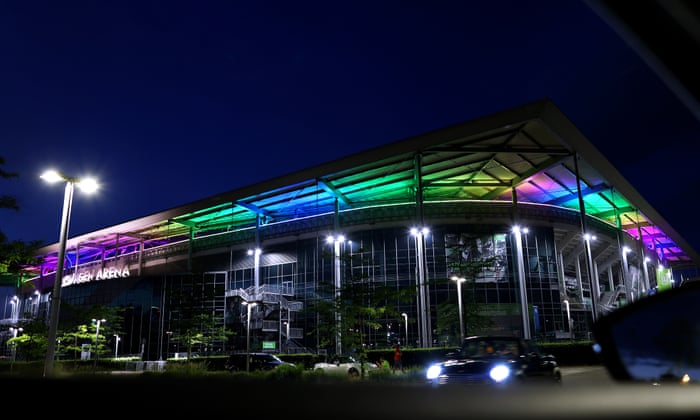 Volkswagen Arena, Wolfsburg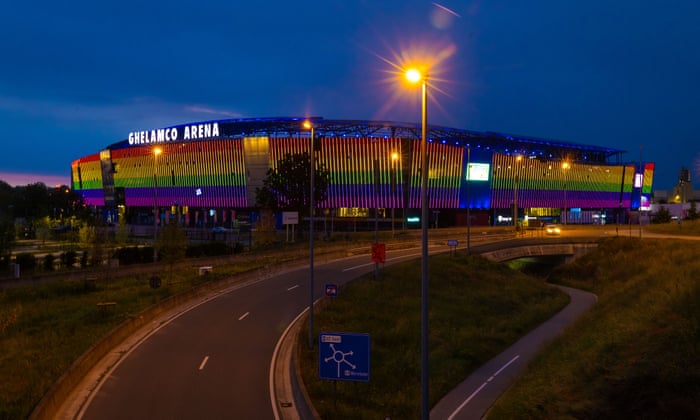 Ghelamco Arena, Ghent, Belgium
The protest wasn't restricted to Germany.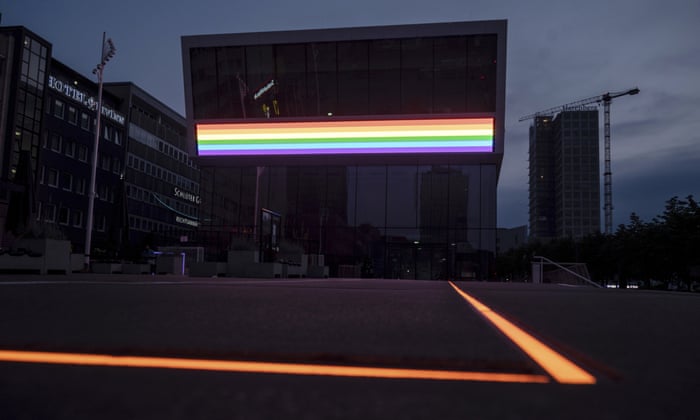 German Football Museum, Dortmund
Nor was it restricted to stadiums.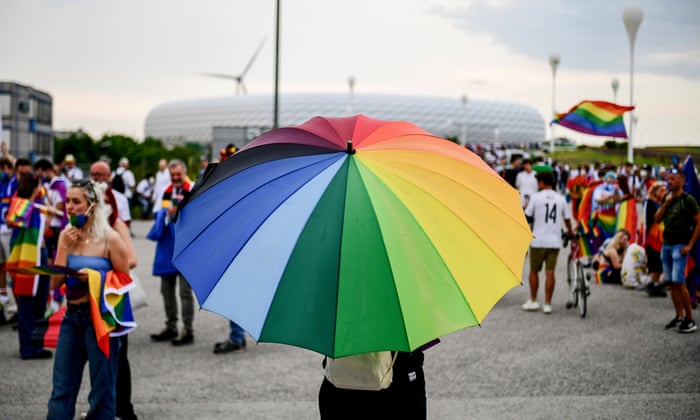 Allianz Arena, Munich
Though the stadium itself wasn't permitted to display rainbow colours, the ban didn't apply to the thousands of supporters attending the game against Hungary.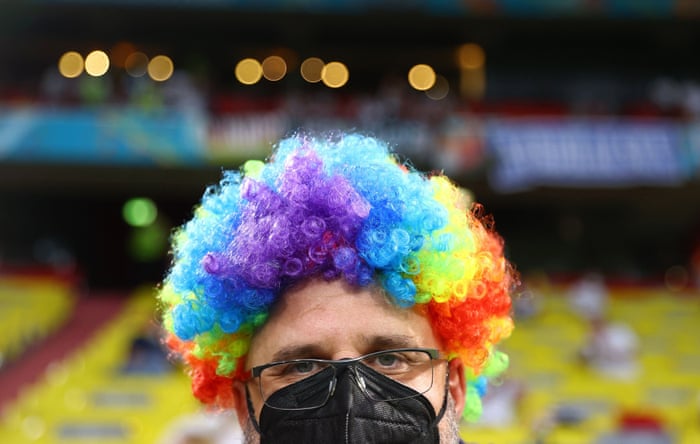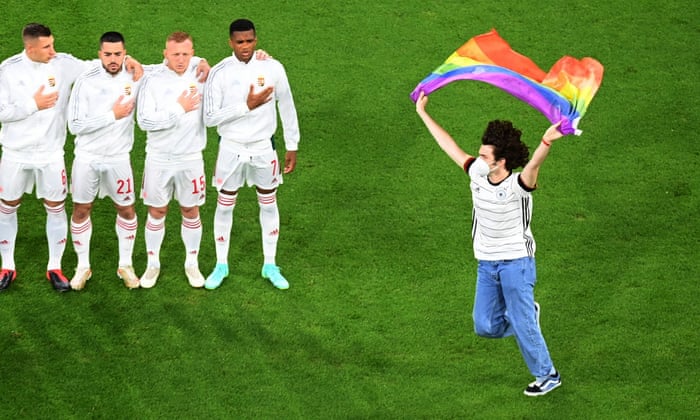 A protester holds a rainbow flag as the Hungary team sing their national anthem.
Source: The Guardian.
The images posted are courtesy of The Guardian and are not legal property of Afronews.